Clothing & Footwear
What to look for in a waterproof
---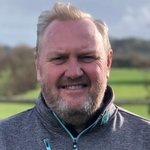 ---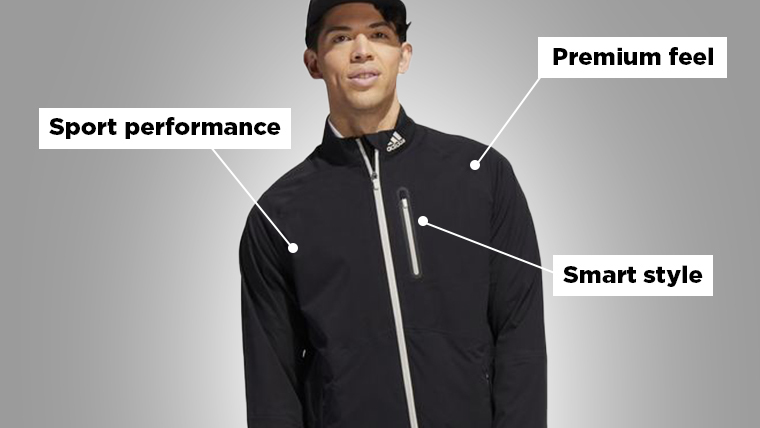 You might be able to walk into a high-street shop and grab a jacket off the shelf because it looks good. Easy enough. But it's not like that for golf waterproofs; we've got so much more to think about. That's why we've picked out our favourite waterproof jacket – the adidas Rain.RDY you see above – and we're looking at what we need to consider when buying a waterproof (beside keeping you dry, of course).

Premium feel
This is the reason so many golfers turn to adidas for their rainwear. Adidas is renowned for its premium materials and you can see this right through the 3-panel construction. In fact, it goes right down into the minute details like the YKK Aquaguard zippers; using only the highest quality. It feels softer to the touch than you might expect from a waterproof, and there's the huge added bonus of being made from recycled Primegreen fabric.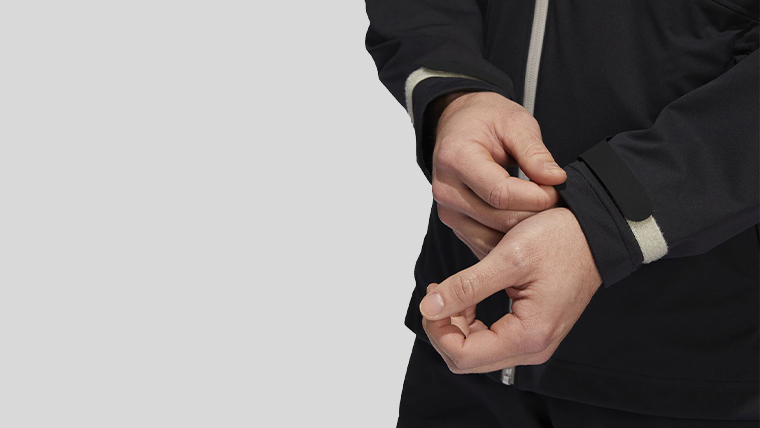 Sports performance
What do premium materials give you in a golf jacket? In this case, the stretch fabric is a big, big benefit. Paired with the lightweight, bulk-reducing design, it allows you to move easily and swing your clubs with complete freedom thanks to added stretch in key areas. That means you can enjoy your golf more and, crucially, that you can hit better shots in the rain.

Smart style
Well, you can see this for yourself. This jacket looks really smart from the front and the back, so you can feel confident in your appearance even when the weather's working against you. You can find this in every detail from the stand-up collar to the adjustable cuffs.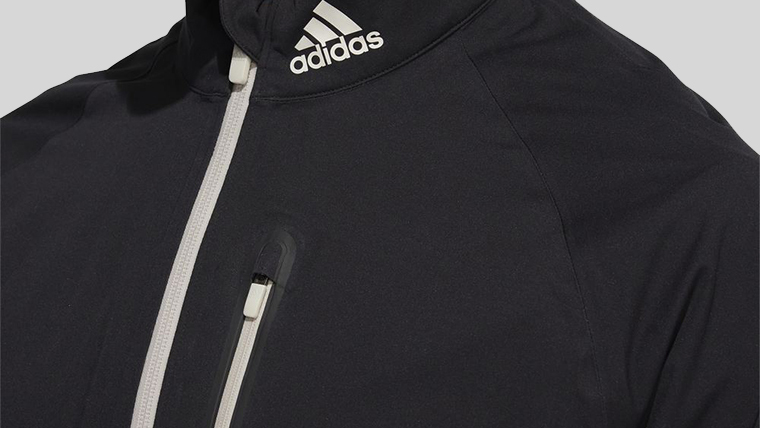 You can get this adidas waterproof jacket, among others, in our pro shop now. Feel free to pay us a visit and check them out for yourself.